5 things to know about Medicare supplement plans
Medicare Supplement plans, also known as Medigap plans, are designed to fill the gaps in Original Medicare coverage. Bay Marketing Concepts provides Medicare supplement plans in and around Naples, FL, St. Petersburg, Tampa, FL, Brandenton, FL, Sarasota, FL, Fort Myers, FL.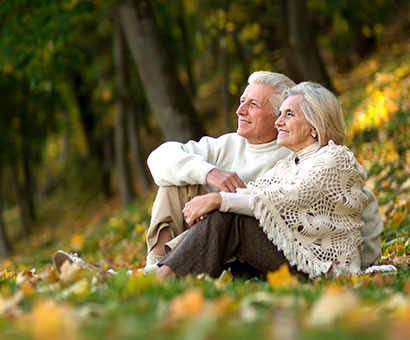 Here are five important things to know about these plans: 
Complementary Coverage: Medicare Supplement plans are sold by private insurance companies and are designed to work alongside Original Medicare (Part A and Part B). They help cover out-of-pocket costs such as copayments, coinsurance, and deductibles that you would otherwise have to pay with Original Medicare alone.

 

Standardized Plans: There are ten standardized Medicare Supplement plans available in most states, labeled with letters (e.g., Plan A, Plan B, Plan C, etc.). Each plan offers a different combination of benefits, but the coverage for a specific plan is the same, regardless of the insurance company that offers it. This makes it easier to compare plans and their costs.

 

Premium Costs Vary: Insurance companies can set their own premiums for Medicare Supplement plans, so costs can vary significantly. It's essential to shop around and compare prices from different insurers to find a plan that suits your budget. Keep in mind that premium costs can increase over time.

 

Guaranteed Issue Rights: When you first become eligible for Medicare, you have a six-month open enrollment period during which insurance companies cannot deny you coverage or charge you more for pre-existing conditions, regardless of your health status. After this period, you may still be able to purchase a Medicare Supplement plan, but you may be subject to medical underwriting, which could affect your eligibility and premium costs.

 

No Prescription Drug Coverage: Medicare Supplement plans do not cover prescription drugs. To get prescription drug coverage, you'll need to enroll in a Medicare Part D plan. It's essential to consider your medication needs when choosing your coverage options.

 
In summary, Medicare Supplement plans can be a valuable addition to your Medicare coverage, helping you manage out-of-pocket healthcare expenses. It's crucial to research and compare plans, understand the costs, and enroll during your initial open enrollment period to maximize your benefits and minimize costs. Additionally, consider your specific healthcare needs and whether you need additional coverage for prescription drugs (Medicare Part D) or other services beyond what Original Medicare offers. Please call us without any hesitation.