Florida Blue Insurance, BCBS, Group Health Insurance and Medicare Supplement Plans in Naples, FL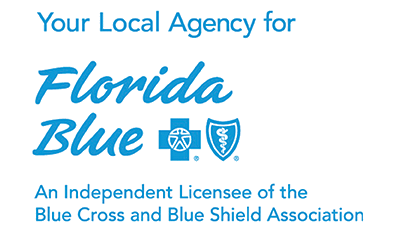 Naples, Florida is known as the crown jewel of Southwest Florida and those who visit quickly understand why. With its white sandy beaches, it has earned a reputation as home to one of the nation's most pristine sandboxes. Add the gentle serenity of its seas and it's obvious why Naples is a favorite among those who love seaside recreation, dazzling sunsets and beautiful flora and fauna.
Possessing both nature's blessing of beauty and a more than an adequate touch of complimentary architecture, Naples, Florida plays host to some of the world's most breathtaking waterfront estates and condominiums. As a community, Naples has done so much to provide the best of the best for its residents and guests. Both are privy to world class shopping, golfing, excellent dining and so much more in the way of entertainment. For those who prefer a raw, natural element, the tropical wilderness of the Everglades is a short walk from most anywhere in Naples.
It stands to reason that those who appreciate natural beauty, convenience and consistent climate would appreciate the attentiveness of a health insurance provider that focuses on meeting their needs. Bay Insurance is honored to serve our clients throughout Naples, as well as many other communities along the Gulf Coast of Florida. Our commitment to client satisfaction and personal approach has made us one of Naples the most preferred providers of affordable health insurance plans.
As Your Local Agency for Florida Blue, Bay insurance offers a host of Blue Cross Blue Shield options designed to provide solid health insurance coverage at affordable premiums. Florida Blue Insurance has a history of service spanning more than seven decades. Created to answer the call for affordable health care, Florida Blue has been an industry leader in helping individuals throughout Naples and surrounding communities live a life of overall physical wellness.
Florida Blue is a trade name of Blue Cross and Blue Shield of Florida, an Independent Licensee of the Blue Cross and Blue Shield Association. Bay Insurance provide Blue Cross and Blue Shield products issued through Florida Blue, enabling us to deliver affordable health care policies. From HSA-compatible options to temporary insurance plans, limited coverage to comprehensive plans, as well as Medicare Supplement Insurance, Medicare Advantage plans for HMOs and PPOs' and so much more, Bay Insurance is proud to work with Florida Blue to deliver the coverage you need with the personal attention you deserve.
---