Open Enrollment for Medicare, Medicare Advantage, and Medigap Insurance.
Contact us for 2023 Enrollment Plans today!
Enroll Now
Florida Blue Insurance, Blue Cross Blue Shield and Health Insurance Options in Brandon, FL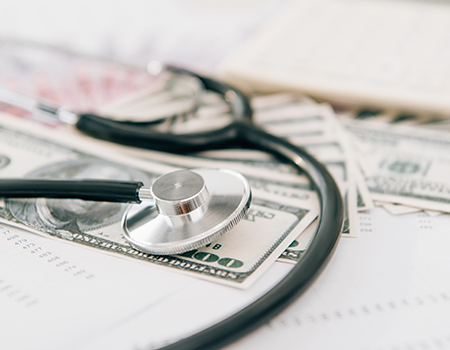 Bay Insurance is Florida's preferred Health Insurance provider for Florida families, employees, and seniors. We offer personalized service when it comes to selecting a health insurance plan to protect you for right now, until your next job or for Medicare Supplement plans. Our plans with Blue Cross Blue Shield offer many options for those looking for basic to full coverage. Our agents can help residents of Brandon navigate through the different options including premiums, deductibles, coverage options and more. And while you're able to find a quote over the internet, we recommend calling any of our four offices.  We have many different options we can offer residents of Brandon through our knowledge of the health insurance systems.
Group Health Insurance
Your ability to offer quality benefits to candidates may be the deciding factor between them choosing your company over another. Also, you want to retain your current employees, as well as reward them for their dedication. Group Health Insurance may be one of the highest benefit costs you'll ever have. Bay Insurance can help you navigate the BCBS health care options to create the coverage that works best for both you and your employees. Here are some of the option offered with Florida Blue and Bay Insurance:
BluesOptions – A range of benefit and affordable premium options including HSA and compatible plans
BlueCare – Plans with known up-front costs (such as co-pays)
BlueSelect – Coverage options with lower premiums and community-focused network
Let our 30 years of helping small, medium and large businesses work for you. We know your employee's health is important to you but so is keeping costs down. Bay Insurance will help you find the right balance.
Open Enrollment for Florida Blue Insurance
Are you needing to enroll for a 2023 health insurance plan? The open enrollment period is now, from November 1st to December 15, 2019. If you miss open enrollment, you will need to have a "qualifying life event" to enroll in coverage. A life event could be the birth of a child, getting married, or getting divorced. Enroll now by contacting us at 800-330-7124.
Florida Blue Insurance is a great health insurance option for any Florida resident. Besides ACA plans are available in all counties, Florida Blue Centers located throughout the state let you take control of your present and future health. Health counseling and education, screening, and wellness programs all help to give you an insight into your current health status as well as how to protect your health for the future.
BCBS in Brandon
Brandon lies just east of Tampa and south of Interstate 4 and bordered by Interstate 75 to the west. Luckily for residents, Tampa Bay, Florida's largest open-water estuary with over 400 square miles, is close by for fishing and manatee and dolphin sighting. All Person's Rotary Park may be one of the best playgrounds in the Tampa–St. Petersburg–Clearwater Metropolitan Statistical Area. With large oak trees providing shade from the Florida sun, a splash pad and abundant play equipment.