Are you worried about your health? Most of the time, you will realize that you are not only worried about your health condition but the kind of expense you will have to bear for the treatment of your health condition. It is true that medical treatment has become extremely expensive which is difficult to bear with your savings alone. That is why what you need to do is invest in a good quality insurance program. But first, you must lookout for a Florida blue insurance company. We, at Bay Insurance, can be the right choice for you. We are one of the most established and reliable companies which have been in this business for more than 25 years now. We can provide you with a wide variety of insurance policies, starting with HMO, PPO, dental insurance programs to even individual and group health insurance policies as well as Medicare supplements. We are known for our great quality coverage options along with our utmost dedication and efficiency in our services. So, if you are based in areas like Sarasota, FL, Tampa, FL, St. Petersburg, Venice, Port Charlotte,  or Fort Myers, FL, then you can opt for us.
Here, we have put together a few factors to keep in mind while choosing the right Florida blue insurance policy. Take a look.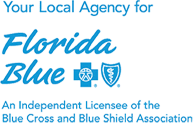 The first and foremost thing that you need to keep in mind while choosing an insurance policy is the sort of benefits you will be getting. Just go through the coverage options and see if it is going to cover all the potential risks you are likely to face because of your health. Otherwise, this investment will become futile.
The next thing that you have to understand is that the rate of premiums should be according to your budget. Decide your budget in advance and see if the insurance policy you are getting is affordable for you or not. If required, you should take quotes in advance from different companies and then compare these with each other to choose wisely.
So, if you are interested in our insurance programs, contact us today.