Over the years, many people resisted the idea of insurance mainly because they didn't understand it and hence refused to pay money for it. But since over the last quarter, since Bay Insurance has been around, we have educated people about the importance of insurance and offered them a wide range of health insurance products. We take great pride in the fact that Florida Blue has been ranked amongst the top insurance companies. The introduction of the Obamacare Act did pose a challenge for us as profound changes took place in the industry with its implementation. But our agents took this as an opportunity to evolve and embrace new technologies that not only increase efficiency but also add more value in reviewing new policies. The people of Sarasota, FL, Lakeland, FL, Tampa, Venice, St. Petersburg, and Port Charlotte are satisfied with us as their local agency.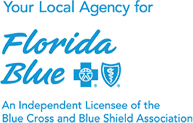 Below we have mentioned 3 main advantages of buying Florida Blue insurance. Take a look.
Our policies put people first
We have always been known for our ethical and professional standards. Hence by buying our insurance, you will experience exemplary services keeping all in unique needs in mind. We adhere to all state as well as federal regulations.
The right plan at the right price
We have a variety of insurance plans each designed keeping in mind our clients and their specific requirements. We strongly believe in offering you effective plans which are affordable. We even offer a "same age forever" benefit for our 65+ customers in which the premium does not increase due to your age.
It's more than just an insurance
Our agents are so dedicated that their efforts help us connect with communities across Florida for financial support of community health programs. Our focus has always been about educating people about the policy, helping them live a healthier and more fulfilling life.
So, if you want to purchase an insurance policy from us, you can contact us on 800-330-5583.