Open Enrollment for Medicare, Medicare Advantage, and Medigap Insurance.
Contact us for 2023 Enrollment Plans today!
Enroll Now
Medicare Supplement Plans, Florida Blue Insurance, and Group Health Insurance in Port Charlotte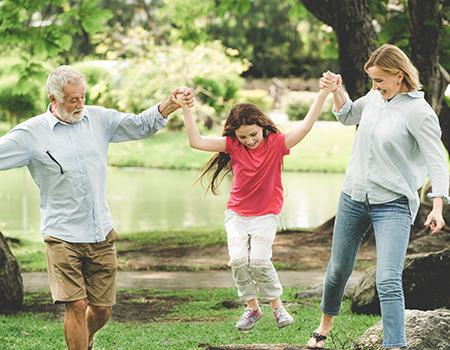 For 30 years we've been handling the health insurance needs of local Floridians in Port Charlotte. With four offices in Central and West Coast of Florida, Bay Insurance can handle insurance for your employees, yourself, gap health insurance or Medicare supplement plans either in person, over the phone or online. Our agents are even ready to help with Blue Cross Blue Shield health insurance and Affordable Care Act plans in every county in Florida. We have the knowledge to find the plan you are looking for within your budget.
Medicare Supplement Plans
Depending on your medical needs, you might need to get more coverage than Medicare offers alone. Also, Medicare may have substantial coverage gaps that lead to high out-of-pocket costs in the thousands of dollars. While on a fixed income or tight budget, unplanned health care costs could be catastrophic. Medicare supplement plans help cover costs and gaps for seniors at a time when incomes are reduced but healthcare costs are at their highest.
Besides the protection of gap coverage, Florida Blue also offers "age lock-in rating" for Medicare supplemental insurance.  As long as you have constant coverage, your rates will stay the same as they were the first year you enrolled starting at age 65.  No matter what age you are, you maintain those rates under continuous coverage.
Medicare Supplement Plans can be confusing. With the nearly 20 different supplement and advantage plans, how do you know which is for you? We have been helping senior with this question for many years. We will explain the difference between the options to empower you to make the decision for yourself that will save you money and keep you protected.
Open Enrollment for Florida Blue Insurance

Are you needing to enroll for 2023 insurance plans? The open enrollment process is now active, from November 1st to December 15, 2024. If you miss open enrollment, you will need to have a "qualifying life event" to enroll in coverage. A life event could be the birth of a child, getting married, or getting divorced. Enroll now by contacting us at 800-330-7124.
Florida Blue Insurance is a great option for any Floridian looking for self-coverage. Many times, self-employed workers are looking for quality and affordable health insurance for themselves and their family but don't have access to group health insurance. Florida Blue, a locally owned BCBS, is a great option for anyone looking for a large network of doctors and hospitals at competitive rates. Also, Florida Blue Health Centers located throughout Florida provide convenient and health-saving advice on nutrition and daily care, fitness classes, and health screening.
Health Insurance in Port Charlotte
Port Charlotte is located on the West Coast of Florida accessible by Interstate 75 and State Route 41 to Fort Myers/Cape Coral and St Petersburg.  Most activities revolve around the outdoors, whether at the beach to swim or inland for bird sighting. Port Charlotte Beach Park on the bay offers safe swimming in sheltered waters.  If the water is too cold or someone doesn't enjoy the sand on their feet, the option of a heated swimming pool in the park may be their preference. A whole day can revolve around other available activities at the park including bocce courts, horseshoe pits, kayaks, and fishing.